Kiersten Lane writer, director, producer, editor
Finished her BA in Digital Motion Picture with her debut short film, "The Mating Game" in spring 2008. Kiersten also has a BS in Public Relations with a focus in photography and minor in business. From writing Greek myths about current affairs for the middle school newspaper, to photographing composed scenes about self and society during her first bachelors, Kiersten ultimately found her true craft, bringing stories to life through digital motion picture. As a writer, photographer, film maker, and business woman, Kiersten specializes in planning and executing all elements of the production process.
John C. Aliano, director of photography
An independent cinematographer and instructor in film and video at various colleges and companies in the Bay Area. He is adjunct faculty for the Cinema Depatment at City College of S.F. and has taught at Adolph Gasser Inc., the Art Institute of S.F., Cogswell College, Film Arts Foundation and Pixar. He has won a Grand Jury Prize for a short he wrote, directed and produced and sold to the National Gallery of Art in Washington, D.C.. John was honored with an Emmy Award for Location Lighting in 2006. He is also a co-partner in Devil Dog Productions, filming timelapse imagery of nature, a sequence of which was purchased by ABC television.
Christina Fimbres, assistant director
A filmmaker whose movies entertain and inspire. Her films focus on the potential of every human being to overcome any obstacle, explore life, and discover who they really are. Sharing her father's love of technology, Christina was often found by her fathers side, learning hands-on computer hardware and software. At sixteen she became the youngest intern, capturing and logging footage, for Varsity Television. She graduated from Cogswell Polytechnical College with her short film "Escaping Fantasy" in spring 2008. Christina will continue to make movies that inspire the sleeping ingenuity in all of us.
Jeff Deveraux, camera operator
A local camera operator in the San Francisco bay area. While his primary focus is Independent feature films, he has also worked in on industrials, documentaries, commercials, and student films. Jeff owns the infamous RED camera and is looking forward to the freedom and creativity this camera provides.
Will McCarty, boom operator
An Audio/Video Technician, Musician, Live Sound Engineer, Producer, Music Director, Radio Host, Cinematographer and Film Maker. Styles of Music: Electronic, Dub, Progressive, Jazz, Reggae and Rock. Genres of Films: Romantic Comedy, Romantic Tragedy, Action, Fantasy, Comedic Tragedy, Suspense. Music Productions: "Mac from the Village" artist "Will McCarty" (Electronic Progressive 2008). "Super Strain" artist "Silicon Groove" (Groove Rock 2007). "Kush Funk feat. Silicon Groove" artist "Spliffy Mac and Silicon Groove" (Hip Hop 2007).
Tony Conte, unit production manager
A young filmmaker who works in several different art forms, including painting, and web design, is studying to be a Digital Film Editor. In 2005 during his senior year at Escalon High School, Tony was Student Representative of his class, received the Academic Award of Excellence in Art, and was one of two students to receive a Good Citizen Award for his hard work and efforts made on behalf of the community. Tony will graduate with a BA in digital motion picture from Cogswell College in 2009 with honnors, and his thesis short film "The Revenant,? the story of a grieving man being forced to accept a severe loss.
Evan Peebles, director of post audio
An extremely determined diverse person who has an inexhaustible craving to expand his horizons, create, and most of all, experience. He recieved his BS in Digital Audio Technology from Cogswell College in 2007. He is the Audio/Video Lab Manager at Cogswell College, interns at Suspect Studios recording studio, is a clerk at The Video Store, an independent video store in Los Gatos, and a A/V contractor. Each of these jobs take up a majority of his time but he still finds a way to work on a wide range of other projects from building computers, a motorcycle frame, a top end car stereo, a sound recording studio, and many others.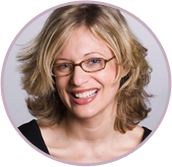 Linnea George, lead actress
Linnea has tasted the triumph and the terror of performing on the stage since a very young age: A Suzuki violin player at 4, a terrible ballet dancer at 7, and an actress at 10, her first production, A Music Man, marked the beginning of a hopeful acting career when the production?s retired Broadway director told her she was very good. Since then, she has participated as an actor, director, choreographer or crew member in over 25 plays and musicals, with her favorite roles being Katharine from Shakespeare?s 'Henry V's and Queen Aggrivain from 'Once Upon a Mattress'. 'The Mating Game' is Linnea?s first on-camera experience.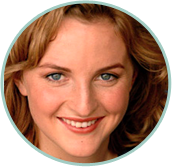 Lauren Selman, supporting actress
Actress/Producer/Athlete/Activist/Traveler, Lauren Selman is a renaissance woman. She was born in San Francisco, CA, but chose to go to boarding school in Monterey and in Canada. She has performed in theater, film and television since she was a child, meanwhile has trekked through mountains and forests around the world. She was an honors graduate from UC Berkeley, with a Conservation Resource Studies (B.S) and Theater Performance Studies (B.A). She also received the Department Citation for Outstanding Accomplishment in Theater and the Sara Huntsman Sturgess Memorial Prize for her theatrical success.
Jennifer Pauly, supporting actress
A native of San Francisco and a graduate of the Meisner School of Acting in San Francisco founded by Jim Jarrett. Jennifer has various theater and film credits which include "Ollie Utz is Free" presented by the Attic Theater in Hollywood, CA, ?Wine Country?, a play written and directed by David Usner?, "Safety Net" a film directed by Eirini Steirou, and "Small Steps". She is also the co-founder and Artistic Director of Untitled5 which was birthed from Jim Jarrett's Meisner School of Acting here in San Francisco. http://untitled5.org